The content on this website is user-generated and solely for informational purposes. Do not interpret any content as an endorsement of any product or service. There's "no official anything" in Ethereum Classic. Always do your own research, and remember: don't trust, verify!
---
You can listen to or watch this interview here:
---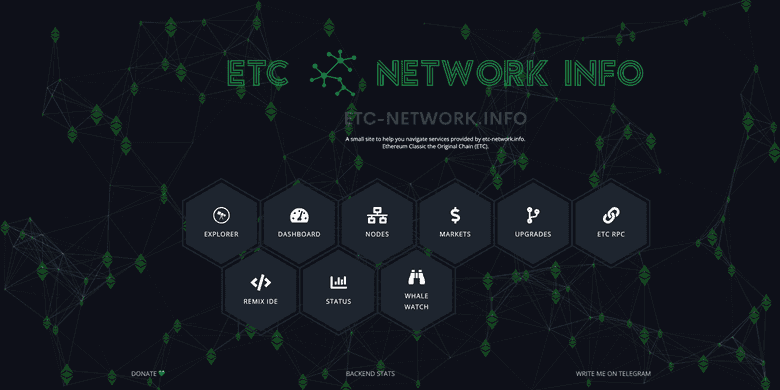 In this ETC Spotlight we interviewed Mario Michel, founder of ETC-Network.Info about all the services he provides for the Ethereum Classic network.
We spoke about the following topics:
Why Mario created these services
Mario's background
The different Explorers ETC-Network.Info provides
Show all RPCs and WebSockets (ETC endpoints)
Present the ETC statistics dashboard
The Remix IDE
The new service, Whale Watch
A not yet public released version of the Fork Monitor
The other services provided: Nodes, markets, upgrades page, and ETC status
---
Thank you for reading this article!
To learn more about ETC please go to: https://ethereumclassic.org